residence: Pompton Plains, NJ
I have none of the credentials normally listed in a bio. No degrees, no years of running a successful business and no experience in political campaigns or activism. I am simply an average person that has been working and living at survival mode. But I have the only credentials that I believe really matters. I am a citizen and I have an idea that may improve our political system.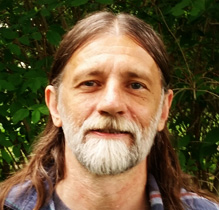 For several years I have been trying to promote this idea with very little money and a corresponding amount of success. I have recently come into a small amount of money which I should put aside for retirement. I have decided instead to invest a larger portion of this money than I should to get Voucher Vendetta started.
I left my job to make this a priority and will be working as a volunteer for the next few months. If Voucher Vendetta is growing or successful by then I will need to draw a survival sized salary ( a few hundred dollars per week ) or return to my old job. Please don't make me return to my old job. I would much prefer working for you. While I don't expect to ever approach this amount, I will never take more than 100 thousand dollars per year ( peanuts by political consultant compensation ) even if Voucher Vendetta were to receive hundreds of millions or billions of dollars in contributions because I want your money to be used for Voucher Vendetta. ( If Voucher Vendetta is successful I expect I may have the opportunity to cash in personally on the back end with a book deal or something along those lines.